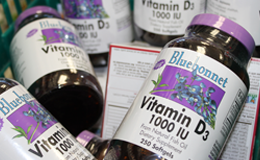 Our nutritional staff members provide the knowledge necessary to make the right nutritional choices to maintain your healthy lifestyle. Our vast selection of nutritional and organic supplements, homeopathic remedies, herbs, sports supplements, and function-specific vitamins are meticulously chosen by our staff with your health and the utmost quality and value in mind.
The staff at Ann's Health Food Center & Market are dedicated to bringing you the best products for the best prices. Call (214) 942-9483 for our Dallas location or (972) 923-1400 for our Waxahachie location if you have any questions about our organic supplements and vitamins.
We are able to special order any natural or organic product you don't see in our store with up to a 25% off discount!