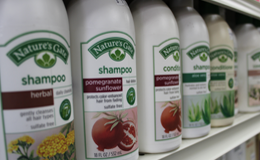 At Ann's Health Food Center & Market, we understand that what you put on your body is as important as what you put in it. Ann's carries only the highest quality beauty and hygiene products which are all free from harmful chemicals. We make every effort to provide products that have not been tested on animals so you can use our products in good conscience.Lastly, our experienced staff will be happy to help you choose the natural body care products that will allow you to look as great as you feel.
The staff at Ann's Health Food Center & Market are dedicated to bringing you the best products for the best prices. Call (214) 942-9483 for our Dallas location or (972) 923-1400 for our Waxahachie location if you have any questions about our natural body care products.
We are able to special order any natural or organic product you don't see in our store with up to a 10% off discount!